PIONEER IN JUTE BAG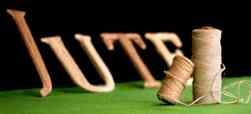 Asia Jute was established in 2010 to offer an eco-friendly alternative to disposable Jute bag. You want to reduce your impact on the planet, but not at a cost to your business? High quality Jute Bag and award winning customer service are at the forefront of everything we do in order to help you maximize your brand.
JUTE BAG PRODUCTION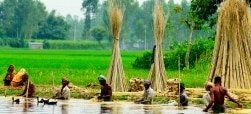 Love to produce our jute bag for grocery shopping or trips to the high street as they are tough and durable, and capable of carrying many items. Whilst strong and practical, it is still light enough to fold up and put in a Jute Bag.
CREATE YOUR JUTE BAG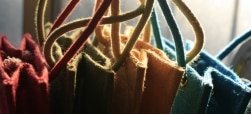 There's a Jute Bag to suit every need, whether it's a promotional bag for an event, a Jute bag to be used as product packaging, or jute bags those are ideal for storing food and grocery. Bangladesh jute bag has a tighter and softer weave than Indian jute bags from other wholesale jute bag suppliers, making them suitable for screen printing.
BESPOKE JUTE BAG
We can also create completely custom jute bags from scratch using our bespoke service. If you have an idea for a bespoke project, get in touch with us to discuss your requirements and let us help you develop your ideas into a finished product that matches your brand.
Bespoke Bags
Download PDFs
Profile at a Glance
Get the Map
FABRIC
Our Jute is woven on traditional style looms and the weave can be produced to different specifications. These specifications refer to the number of weaves per inch, the higher the number the tighter the weave: 13/13 – 13 strands by 13 strands 15/15 – 15 strands by 15 strands 17/19 – 17 strands by 19 strands Juco – 75% Jute, 25% Cotton Warp Yarns are Jute & Weft Yarns are Cotton  
READ MORE >> https://asiajute.com/bespoke-bags/
PRODUCTS BROCHURE
File Format: PDF
File Size: 9,282 kb
DOWNLOAD NOW
ARTWORK GUIDELINES
File Format: PDF
File Size: 1,502 kb
DOWNLOAD NOW
STUDY ON JUTE
File Format: PDF
File Size: 6,598 kb
DOWNLOAD NOW
Name of the company
Asia Jute
Represented by
Shamsuddin Muttaki,
Founder and CEO
Office Address
Unique Trade Center. (UTC Tower) 8 Panthapath,Kawran Bazar , Dhaka-1205, Bangladesh.
Registered Address
House # 24, Road # 02, Shekertek, Mohammadpur, Dhaka-1207, Bangladesh.
Communication
+880-1715-34 39 00
Internet Reference
www.asiajute.com
Contact (Email)
asiajute@gmail.com
Year Of Establishment
2008
Commercial Production
2010
Number of Stitching Machine Installed
20
Number of Printing Table Installed
Out sourcing from other organization
Number of Fabric Cutting-m/c Installed
02
Production Capacity
30,000 Jute Shopping Bags/month
Subsidiary Companies

Tiger Jute
Jute Crafts
Eco Trade Source
PEACEF
URLBD Solutions
Eco IT Solutions

Associated Organizations

Jute Crafts Institute
International Jute Study Group (IJSG)
Jute Diversification & Promotion Center (JDPC)
Bangladesh Jute Research Institute (BJRI)
Textile Bulletin
Jute News

Nature of Business (Manufacturing and Marketing Jute Products)

Jute Bags
Jute Handicrafts
Jute Home Textiles
Industrial Jute Goods