WE ARE PIONEER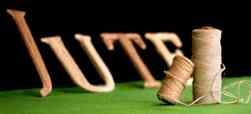 Asia Jute was established in 2010 to offer an eco-friendly alternative to disposable Jute bags. You want to reduce your impact on the planet, but not at a cost to your business? We've worked hard to produce inexpensive, customisable bags without compromising our ethical values. We believe in making jute and cotton shoppers an affordable alternative for everyone, everywhere.
ETHICAL PRODUCTION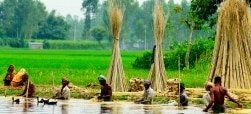 We adhere to a strict fair trading policy and expect all of our suppliers to support and uphold these beliefs. Asia Jute has a strong ethical production process, and recognizes its responsibilities to workers for the conditions under which its products or services are made and that these responsibilities extend to all workers producing products or services for us.
WE CREATE YOUR BAG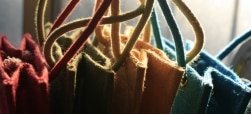 Our proficient staff can provide help with artwork ideas and making the most of promotional, bespoke bags. They have worked with some of the largest and best known brands, such as Walmart, Tesco, Target, H&M and many more! The exciting bag creation process starts with identifying your needs and then designing the perfect bespoke bag.
QUALITY AND TRUST
Through constantly striving to improve our processes, we have helped change a traditional artisan industry into a modern process. We understand that one of the most important things for our customers and clients is protecting their brand identity. As we provide transparency and independent proof of the ethical integrity of our jute bags, we are entrusted with some of the world's largest brands.
Download PDFs
Profile at a Glance
Pioneer in Jute Bags
Get the Map
PRODUCTS BROCHURE
File Format: PDF
File Size: 9,282 kb
DOWNLOAD NOW
ARTWORK GUIDELINES
File Format: PDF
File Size: 1,502 kb
DOWNLOAD NOW
STUDY ON JUTE
File Format: PDF
File Size: 6,598 kb
DOWNLOAD NOW
Name of the company
Asia Jute
Represented by
Shamsuddin Muttaki,
Founder and CEO
Office Address
Unique Trade Center. (UTC Tower) 8 Panthapath,Kawran Bazar , Dhaka-1205, Bangladesh.
Registered Address
House # 24, Road # 02, Shekertek, Mohammadpur, Dhaka-1207, Bangladesh.
Communication
+880-1715-34 39 00
Internet Reference
www.asiajute.com
Contact (Email)
asiajute@gmail.com
Year Of Establishment
2008
Commercial Production
2010
Number of Stitching Machine Installed
20
Number of Printing Table Installed
Out sourcing from other organization
Number of Fabric Cutting-m/c Installed
02
Production Capacity
30,000 Jute Shopping Bags/month
Subsidiary Companies

Tiger Jute
Jute Crafts
Eco Trade Source
PEACEF
URLBD Solutions
Eco IT Solutions

Associated Organizations

Jute Crafts Institute
International Jute Study Group (IJSG)
Jute Diversification & Promotion Center (JDPC)
Bangladesh Jute Research Institute (BJRI)
Textile Bulletin
Jute News

Nature of Business (Manufacturing and Marketing Jute Products)

Jute Bags
Jute Handicrafts
Jute Home Textiles
Industrial Jute Goods
FABRIC
Our Jute is woven on traditional style looms and the weave can be produced to different specifications. These specifications refer to the number of weaves per inch, the higher the number the tighter the weave: 13/13 – 13 strands by 13 strands 15/15 – 15 strands by 15 strands 17/19 – 17 strands by 19 strands Juco – 75% Jute, 25% Cotton Warp Yarns are Jute & Weft Yarns are Cotton  
COLORS
 We are using azo free dyes to produce our Eco Friendly Bespoke Bags. The natural color of Jute is very similar to a digestive biscuit – not as tasty but certainly more practical. More importantly, jute can by dyed to any color you choose and you're not limited to just one color either. Why not consider mix and matching panels, handles, even linings?   - -
LINING
Knowing that the the public use our bags for all sorts of different daily chores, we provide a variety of lining options – so now there's a bag for every occasion and eventuality: No lining – 100% Biodegradable Food Grade lamination – splash resistant & wipe clean Nonwoven Lined Other fabrics, e.g. Fleece etc  
HANDLES
Bespoke Bags Handles are what separate the mighty bag from the humble sack. As we are all about bags, we provide handles in a number of different styles & materials: Cotton webbing, filled with rope Drawstring Flat cotton webbing handle Rope (with eyelets) - -
PRINTING
 Time to really personalise your bag! The inks used by Asia Jute are water based AZO free pigments. These can be matched to any pantone within reason, but please note that due to the natural properties of Jute, there may be some minor colour variation. If exact colour representation is crucial to your design, please mention this to our sales team.