[one_fourth class="" last="no" ]
PIONEER IN JUTE YARN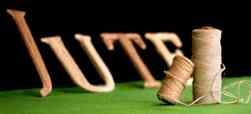 Asia Jute was established in 2010 to offer an eco-friendly alternative to disposable Jute Products. You want to reduce your impact on the planet, but not at a cost to your business? High quality Jute Yarn and award winning customer service are at the forefront of everything we do in order to help you maximize your brand.
[/one_fourth]
[one_fourth class="" last="no" ]
EXCLUSIVE JUTE FABRICS
Love to produce our jute fabrics for grocery shopping or trips to the high street as they are tough and durable, and capable of carrying many items. Whilst strong and practical, it is still light enough to fold up and put in a Jute bag – Jute Sack.
[/one_fourth]
[one_fourth class="" last="no" ]
CREATE YOUR JUTE BAG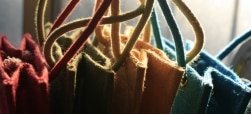 There's a Jute Bag to suit every need, whether it's a promotional bag for an event, a Jute bag to be used as product packaging, or jute bags those are ideal for storing food and grocery. Bangladesh Jute bag – Jute Sack has a tighter and softer weave than Indian jute bags.
[/one_fourth]
[one_fourth class="" last="yes" ]
TRADITIONAL JUTE SACK
We can also create completely custom Jute bag – Jute Sacks from scratch using our bespoke service. If you have an idea for a bespoke project, get in touch with us to discuss your requirements and let us help you develop your ideas into a finished product that matches your brand.
[/one_fourth]
[space]
[one_fourth class="" last="no" ]
[banner width="0″ height="92″ url="tel:+8801715343900″ target="no" title="CUSTOMER SUPPORT" subtitle="+8801715343900″ title_size="16″ title_size_hover="10″ subtitle_size="12″ subtitle_size_hover="17″ icon_size="38″ icon_size_hover="52″ background="" background_image="" border="#d0cece" color_icon="#a1a1a1″ color_title="#000000″ color_subtitle="#666464″ background_hover="#464646″ border_hover="" color_icon_hover="#f09d0c" color_title_hover="#d0cece" color_subtitle_hover="#fff" type="switch-text" icon="phone" style="no" ]
[/one_fourth]
[one_fourth class="" last="no" ]
[banner width="0″ height="92″ url="mailto:asiajute@gmail.com" target="yes" title="Send us an Email" subtitle="info@asiajute.com" title_size="16″ title_size_hover="10″ subtitle_size="12″ subtitle_size_hover="17″ icon_size="35″ icon_size_hover="50″ background="" background_image="" border="#d0cece" color_icon="#a1a1a1″ color_title="#000000″ color_subtitle="#666464″ background_hover="#464646″ border_hover="" color_icon_hover="#f09d0c" color_title_hover="#d0cece" color_subtitle_hover="#fff" type="switch-text" icon="envelope" style="no" ]
[/one_fourth]
[one_fourth class="" last="no" ]
[banner width="0″ height="92″ url="http://www.jutenews.com/" target="yes" title="LATEST NEWS" subtitle="www.jutenews.com" title_size="16″ title_size_hover="10″ subtitle_size="12″ subtitle_size_hover="17″ icon_size="35″ icon_size_hover="50″ background="" background_image="" border="#d0cece" color_icon="#a1a1a1″ color_title="#000000″ color_subtitle="#666464″ background_hover="#464646″ border_hover="" color_icon_hover="#f09d0c" color_title_hover="#d0cece" color_subtitle_hover="#fff" type="switch-text" icon="bullhorn" style="no" ]
[/one_fourth]
[one_fourth class="" last="yes" ]
[banner width="0″ height="92″ url="http://www.youtube.com/asiajute" target="yes" title="Watch our Works" subtitle="youtube.com/asiajute" title_size="16″ title_size_hover="10″ subtitle_size="12″ subtitle_size_hover="17″ icon_size="35″ icon_size_hover="50″ background="" background_image="" border="#d0cece" color_icon="#a1a1a1″ color_title="#000000″ color_subtitle="#666464″ background_hover="#464646″ border_hover="" color_icon_hover="#f09d0c" color_title_hover="#d0cece" color_subtitle_hover="#fff" type="switch-text" icon="facetime-video" style="no" ]
[/one_fourth]
[space]
[features_tab name="home-page"]
[space]
[slider name="rotating"]