Description
Eco-Friendly Standard A-Twill Jute Bag especially Produced by Asia Jute! Standard A-Twill Jute Bag has become increasingly popular in fact the recent past.
On top of this, the material used to emphasize make them is purely natural fiber and comes in natural colors. This allows the A-Twill Jute Bag to come out being specifically attractive and strong.
Product Specification
BRAND NAME: BANGLADESH JUTE BAG
PLACE OF ORIGIN: MADE IN BANGLADESH
PRODUCT CODE: T – 103 N
PRODUCTS NAME: STD. A-TWILL JUTE BAG
MATERIAL: 100% BANGLADESH JUTE FIBER
DIMENSIONS: H: 44 X W: 26.5 INCH (112 X 68 CM)
WEIGHT: 1180 G (2.60 LBS)
PORTER & SHOT: 8 X 9
GRADE: NORMAL GRADE – MOT
SEWN: MOUTH HEMMED & OVERHEAD DRY SEWN
PACKING: 300 PCS / EXPORT STANDARD IRONBOUND BALE
CONTAINER LOADING: 52 BALE = 15,600 PCS / 20 FT CONTAINER
MINIMUM ORDER QUANTITY:  2 X 20′ FCL
HS-CODE: 6305.10.00
Sample Policy
Lead Time: Sample Lead time required Usually within 3~7 days
Sample Fee: We need to charge $250.00 for the samples and shipping fee.
Payment Terms
Payment: All Payment should be paid in Advance.
Production Lead Time:  7 – 30 Working days after receiving Advance Payment.
Shipment: Shipment will be made within 5 – 7 days after receiving Outstanding Payments.
Partial Shipment: Part Payments and Partial Shipments (Minimum 5 x 20′ FCL) are acceptable.
Tolerance: Normal Tolerance of +/-5% in Quantity and Weight are acceptable.
SGS Inspection: SGS Inspection Report if required, it would be provided at buyer's option and cost.
Charges: All charges outside Bangladesh are from Applicant's Accounts.
Trade Terms
EXW, FOB, CFR, CIF as per INCOTERMS 2010
Negotiable Documents
Commercial Invoice
Bill of Lading (BL)
Packing and Weight List
Shipping Marks
Country of Origin Certificate
Others Doc.: (By negotiation, i.e: Insurance Certificate, SGS Certificate, GSP Certificate etc.)
STD. A-Twill Jute Bag Price:
Besides the local customers, the company also supplies Standard A-Twill Jute Bags beyond Bangladesh. This means that it supplies individuals and retailers in particular who are beyond the country. Even people with this in mind who are beyond the country can be guaranteed that they will get the Standard A-Twill Jute Bag within a short time.
This is also an important quality since even a person making a purchase for the first time can know exactly what to do even without having to ask anyone.
As proof of the quality services and products important to realize that this company provides there are many reviews and testimonials from past clients.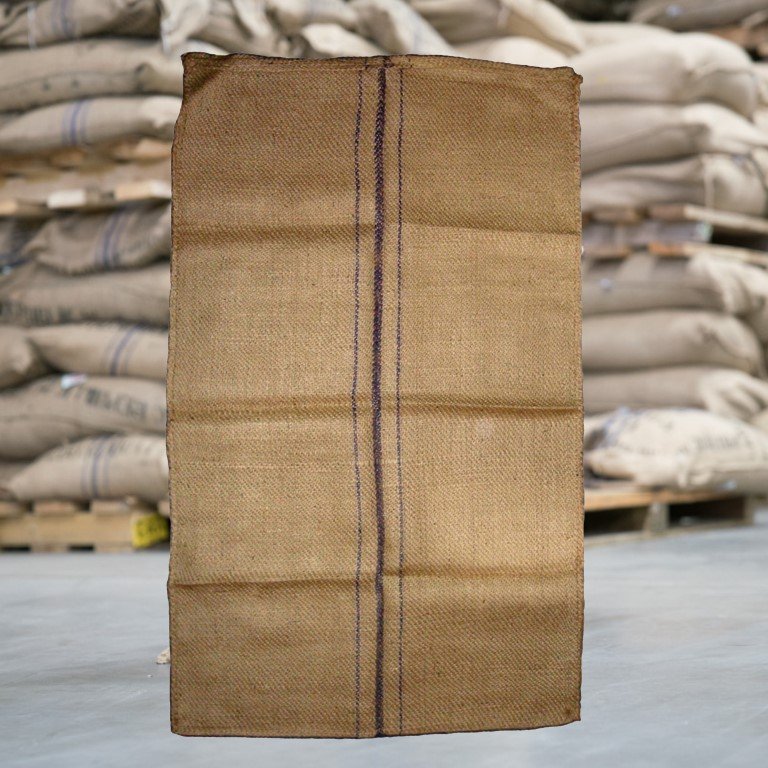 By reading these reviews and testimonials one can clearly tell that the customers especially those who write them are genuine and impartial. This gives assurance especially to people who come across the company for the first time. For people in general who would like to get in touch with the company, there are contact lines.
The attendants for instance who can answer almost any questions that the customers might have. Therefore, Asia Jute is definitely a top company when it comes to Standard A-Twill Jute Bag manufacturing, supplying, selling in wholesale, and even exporting.
Among our offered Standard Binola Jute Bag, in particular, there are sacking bag and burlap bags or hessian bags or gunny bags. Some examples of twill sacking bags are Binola Jute Bag, B-Twill Jute Bag, L-Twill Jute Bag, and A-Twill Jute bag, etc. whereas light cees bag, heavy cees bag, dw hop bag, dw nitrate bag, dw flour bag, and dw salt bag, etc. are the examples of dw bags or double warp bags. On the other hand a burlap bag or hessian bag produced from hessian cloth comes with plain weave only.